At 300 acres, Erth Barton Farm has been a conventional arable farm for the past four decades, producing root crops, bulbs and cereals. As part of the wider Antony Estate in Cornwall, the farm will transition over the next five years into a healthy, biodiverse, fully functioning natural input farm with a key focus on soil health and the building of soil organic matter. After many years of heavy arable management, this land is a perfect candidate for a true example of regenerative farming.
By utilising diverse cover-crops, comprised of over 30 different plant breeds and species, in combination with rotational mob grazing and the application of Climate Compost in its various forms, the goal is the reignite the biological function of the soil, maximising photosynthesis activity of the plants in order to return the energy to the soil microbiome and creating a beautifully complex, highly functioning soil ecosystem.
Sections of the farm will be returned to their natural state, allowing the regeneration of native woodland and creating a beautifully biodiverse blend of productive and native areas. Alongside the productive ground the farm will develop wildlife friendly 'bio-refuges' throughout the growing season which can then be utilised as inputs into the composting system as part of the management.
Erth Barton will also be joining forces with WildFarmed Grain to pioneer a quasi-perennial system of arable wheat production, using a multi-varietal 'Population' Wheat sown into a perennial understory non competitive grasses, legumes and herbs. This low intervention system will alternate on a simple rotation, grazing in year one and growing in year two.
The project is being managed and led by Tim Williams.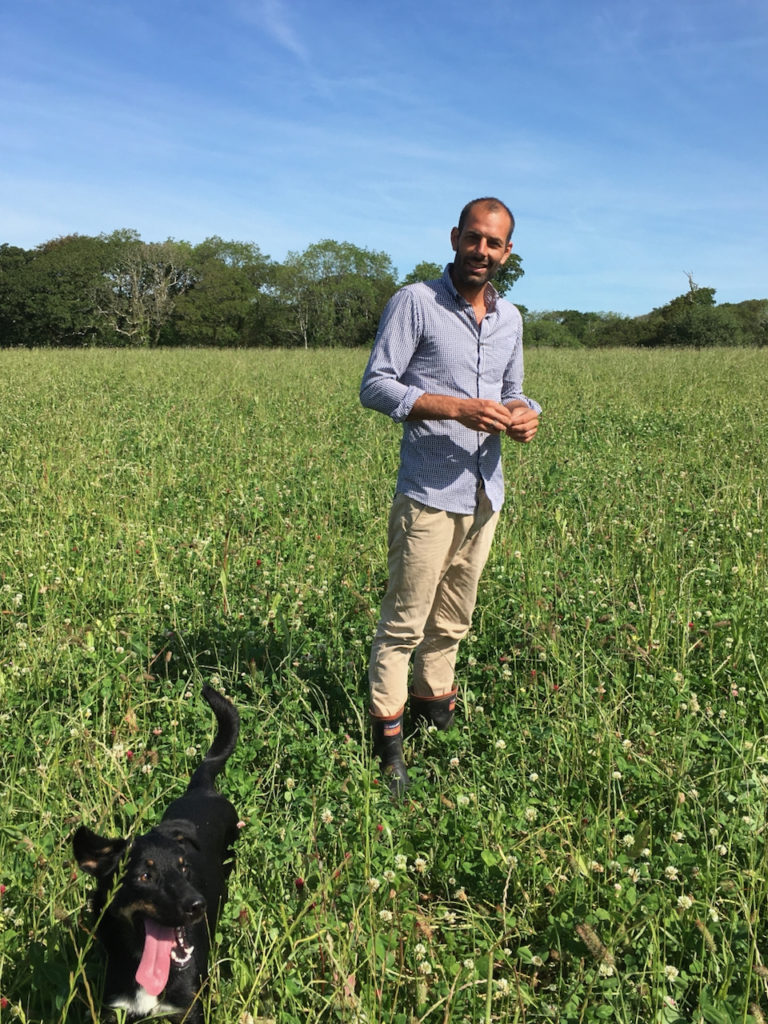 Farm Net Zero
A community of farmers in Cornwall taking action to address climate change and protect soil health. Showcasing innovation, engaging the public and providing robust science through soil testing and footprinting:
Other Demo Farms