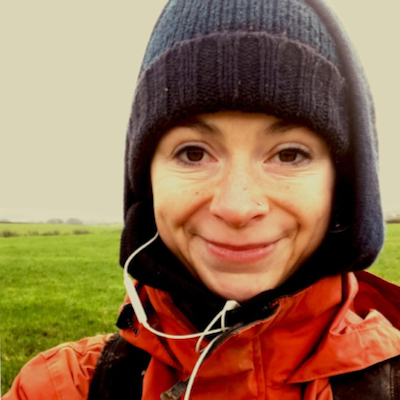 Katerina Dauksta is our Operations Administrator. She ensures the smooth running of our community interest company and has also been involved on-farm, collecting our soil samples.
Katerina has a MSc in Environmental Change, Impact and Adaptation. Here she developed technical skills and researched about soil carbon stocks, flows, and sequestration in the landscape. She conducted her dissertation on above and below ground carbon stock accounting in the uplands of West Wales with regards to best land use for climate change mitigation. She has worked as a research assistant for Wood Knowledge Wales on their Home Grown Homes project which demonstrates the merits of using homegrown timber in social housing to replace carbon heavy products. The organisation aims to bring a sustainable, regenerative transformation to the forestry sector in Wales to benefit the environment, economy and people of Wales, much like FCT for the farming sector in the UK.
Prior to this Katerina worked as an archaeologist, but chose to refocus on the future rather than the past as she felt a responsibility to do so. Katerina has also worked as an administrator for one of the larger yoga studios in the South West, and has worked as part of a small team in a food retailer shortlisted for the BBC Good Food Awards 2015.