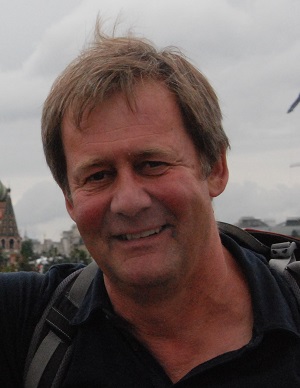 David has spent his entire life working in the farming sector and retains his enthusiasm for farming and rural communities. His interests in agriculture are broad and range from intensive livestock production right through to small scale social enterprise. He believes that over the coming decades conventional agriculture and organic farming will converge as a consequence of declining chemical options, new technologies and customer demand.
David is a NED at Waldersey Farms on the fens and at the Rural Payments Agency where he represents the industry. He is a Director of The Farm Carbon Toolkit, a Trustee of The Frank Parkinson Agricultural Trust, an Ambassador for Social Farms and Gardens and helps St George's House at Windsor Castle organise their farming consultations.
Prior to his 'retirement' in May 2018 David was CEO of the Royal Agricultural Society of England where he developed the Innovation for Agriculture initiative. Innovation for Agriculture is a consortium of 16 Agricultural Societies that promotes emerging technologies that will shape agriculture over the coming decades. Innovation for Agriculture has three technical programmes focused upon Soil Health, Precision Livestock Technologies and Antibiotic Resistance. The organisation is project coordinator for the 4D4F Horizon 2020 project which promotes the adoption and development of precision technologies in the dairy sector.
Previously David enjoyed a long career with The Co-operative Farms who he joined as a graduate after studying at Seale Hayne. During his time with The Co-operative Farms David held a number of Senior positions including Head of Fruit Operations and Manager of Stoughton Estate in Leicestershire. He has considerable experience in the combinable, dairy and fruit sectors.
In 2010 he completed a Nuffield study on 'New Science and Pioneer Technologies to transform UK agriculture' which took him to leading research facilities in the USA, New Zealand, Australia and Japan. The study developed a particular interest in genetics and automation.
David is married with two grown up sons and lives in Leicestershire.
Location: East Midlands