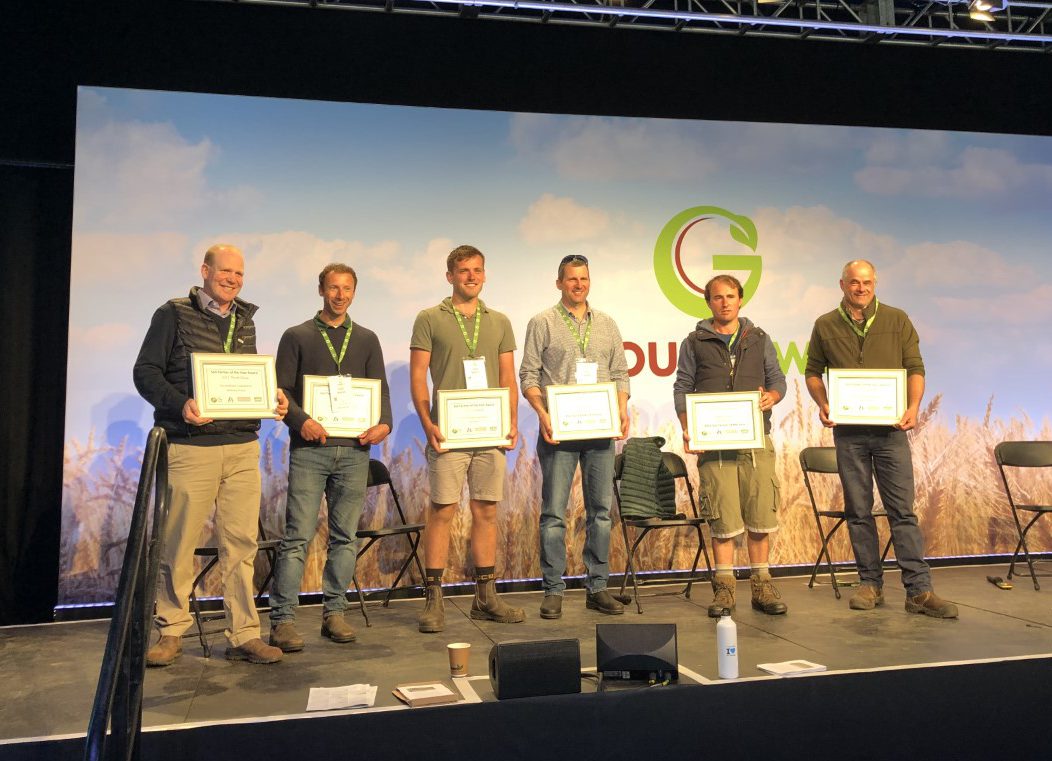 The Soil Farmer of the Year competition 2021 has selected seven farmers as finalists.
The competition, now in its sixth year is organised by the Farm Carbon Toolkit (FCT) and Innovation for Agriculture (IfA) and is generously sponsored by Hutchinsons and Cotswold Seeds.
The competition aims to find famers and growers who are engaged with, and passionate about managing their soils in a way which supports productive agriculture, reduces greenhouse gas emissions, and builds soil health, organic matter and carbon.
A wide range of farmers applied to the competition, showcasing different farming enterprises, systems and management practices, and seven farmers have made it through the preliminary phase of judging to become finalists. The judging process now involves visiting each finalist and hearing more about the soil management taking place.
Deborah Crossan Soil and Water manager at Innovation for Agriculture comments "This competition goes from strength to strength and its contribution to highlighting passionate soil management is immeasurable, the summer farm walks are one of my favourite calendar events."
Ed Brown, Head of Agroecology for Hutchinsons says "It's great to be involved with some of the best soil managers in the country. The entrants show how a profitable and sustainable business can put soil health and improvement at the very heart of the enterprise, showcasing industry-leading practices and techniques."
The seven finalists in this year's competition are:
Casha Bowles Jones from Shropshire
Jack Martin from Staffordshire
Mark Oldroyd from Oxfordshire
Anthony Pearce from Buckinghamshire
Rob Raven from Suffolk
Tom Sewell from Kent
Sam Vincent from Dorset
All of these finalists will now be judged to decide the final positions which will be announced at Groundswell in June. The farm walks are due to take place on the top three farms in July.