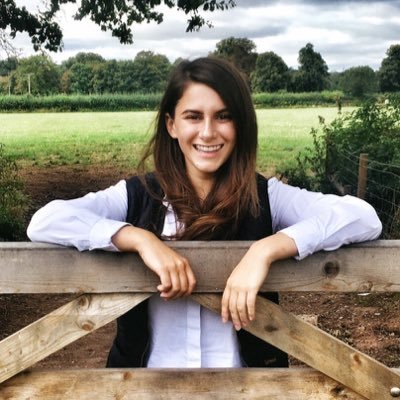 Emma Adams
Senior Farm Carbon and Soil Advisor
Emma is Senior Farm Carbon and Soil Advisor for the FCT. Having previously worked as an Agronomist and Crop Production Advisor based in Herefordshire, she provides technical advice across a diverse range of farming systems, delivering carbon auditing and farm efficiency projects across the UK.
After studying Biological Sciences at The University of Reading, Emma achieved the BASIS Certificate in Crop Protection (IPM), FACTS and BASIS Soil and Water qualifications alongside a combined MSc (Hons) from The University of Edinburgh and SRUC in Soils and Sustainability. In addition to her advisory role at FCT, Emma is also the co-ordinator of the Soil Farmer of the Year competition which has been running since 2015 to award and champion farmers from across the industry who manage soil to support productive and healthy crops and pasture, which in turn supports a profitable and resilient farming system.
Location: West Midlands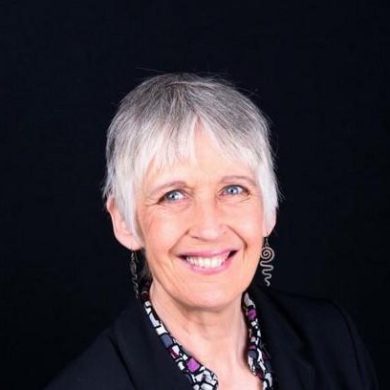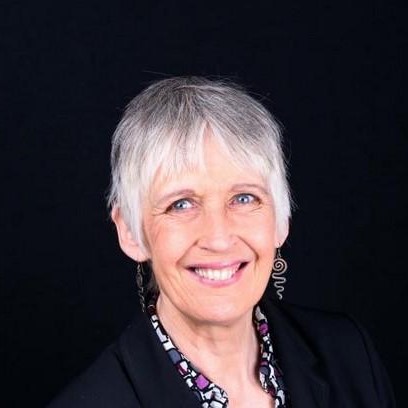 Liz Bowles
Chief Executive Officer
Liz is the Chief Executive Officer at the Farm Carbon Toolkit, a role she took on recently, having been a director there for the past five years. Liz has a wealth of experience of agriculture and food both in the UK and internationally. She has worked in the sector for over 30 years and brings a practical approach combined with scientific and sector knowledge to her roles.
Liz holds a BSc in Animal Science and is a Nuffield scholar, where her research involved exploring co-operation in the red meat sector and was a precursor to her joining EFFP. Here she worked on the development of supply chain collaboration in England. Other roles have been with English Food and Farming Partnerships and ADAS.
Liz is an Oxford Farming Conference Director and an advisor to Sell My Livestock. In her spare time Liz manages one of the largest pedigree flocks of Shropshire sheep in the UK and combines this with being a Council Member of the Breed Society.
Prior to joining FCT Liz was Associate Director of Farming and Land Use at the Soil Association. Liz brings not only an extensive expertise in the UK food and farming markets, but she also has a deep and practical understanding of the importance of improving soil health, reducing environmental impacts and greenhouse gas emissions from agriculture, and building resilience within the sector. She advocates that building economic resilience must occur alongside retaining product quality and animal welfare standards and building sustainable, regenerative practices on farm.
Location: South West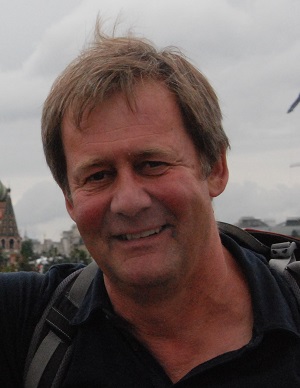 David Gardner
Non-Executive Director (Chair)
David has spent his entire life working in the farming sector and retains his enthusiasm for farming and rural communities. His interests in agriculture are broad and range from intensive livestock production right through to small scale social enterprise. He believes that over the coming decades conventional agriculture and organic farming will converge as a consequence of declining chemical options, new technologies and customer demand.
David is a NED at Waldersey Farms on the fens and at the Rural Payments Agency where he represents the industry. He is a Director of The Farm Carbon Toolkit, a Trustee of The Frank Parkinson Agricultural Trust, an Ambassador for Social Farms and Gardens and helps St George's House at Windsor Castle organise their farming consultations.
Prior to his 'retirement' in May 2018 David was CEO of the Royal Agricultural Society of England where he developed the Innovation for Agriculture initiative. Innovation for Agriculture is a consortium of 16 Agricultural Societies that promotes emerging technologies that will shape agriculture over the coming decades. Innovation for Agriculture has three technical programmes focused upon Soil Health, Precision Livestock Technologies and Antibiotic Resistance. The organisation is project coordinator for the 4D4F Horizon 2020 project which promotes the adoption and development of precision technologies in the dairy sector.
Previously David enjoyed a long career with The Co-operative Farms who he joined as a graduate after studying at Seale Hayne. During his time with The Co-operative Farms David held a number of Senior positions including Head of Fruit Operations and Manager of Stoughton Estate in Leicestershire. He has considerable experience in the combinable, dairy and fruit sectors.
In 2010 he completed a Nuffield study on 'New Science and Pioneer Technologies to transform UK agriculture' which took him to leading research facilities in the USA, New Zealand, Australia and Japan. The study developed a particular interest in genetics and automation.
David is married with two grown up sons and lives in Leicestershire.
Location: East Midlands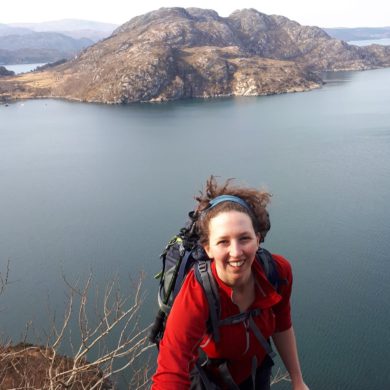 Izzy Garnsey
Agricultural Data Analyst
Izzy is the Farm Carbon Toolkit Agricultural Data Analyst. She is passionate about getting useful insight from the valuable data we collect, using robust statistical techniques.
Izzy previously worked in the Scottish Government's Agricultural Analysis Unit, collecting and processing data for the June Agricultural Census and the Sheep and Goat Inventory. She was part of a programme designed to overhaul the data collection procedure, so as to reduce the burden on farmers and improve the quality of the data collected and its relevance towards climate change and other challenges facing farmers. Before that, she completed a Masters in Applied Statistics with the University of Strathclyde.
Izzy lives in Cumbria and is part of Patterdale Mountain Rescue Team, and spends all the spare time she can exploring hard-to-reach crags in the Lake District mountains.
Location: Cumbria
Read 'A Day in the life of Izzy Garnsey' here.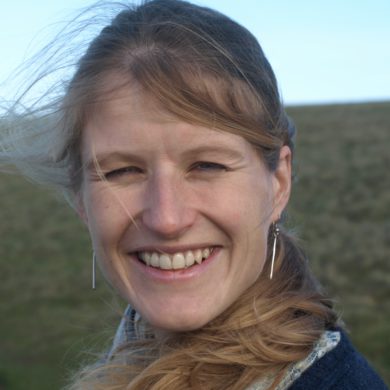 Hannah Jones
Farm Carbon and Soil Advisor
Hannah Jones is a Farm carbon and soils adviser with the Farm Carbon Toolkit. Hannah has previously coordinated and carried out research projects spanning herbal leys, arable systems, cover crops and field vegetables. Her role has been to coordinate farm-based trials by working closely with farmers and agricultural businesses to optimise the impact and applicability of the research. She has taken this experience and is contributing to the developing project portfolio of FCT. Her work includes bespoke trials which feed into the Farm Carbon Calculator, the advisory work and knowledge transfer. Her interests and drive focus around the business and environmental sustainability of farms, and her favourite days include discussing innovations on farm around a kitchen table!
She has a PhD in plant pathology from Oxford University, a degree in plant sciences from Birmingham University, a Masters in postgraduate teaching from the University of Reading, and is FACTS qualified. Hannah has taught crop sciences at Duchy College and the University of Reading, supervised 10 PhD students, and various masters and undergraduate students. She has contributed to a range of refereed papers relating to organic farming systems, wheat breeding, herbal leys, climate change effects on crops and plant breeding for diversity. 
Location: South West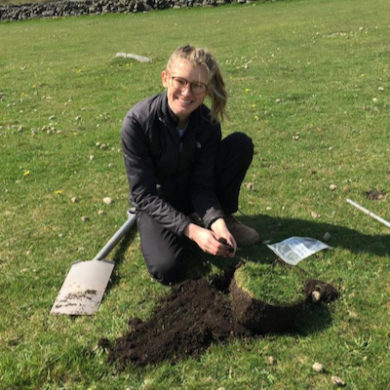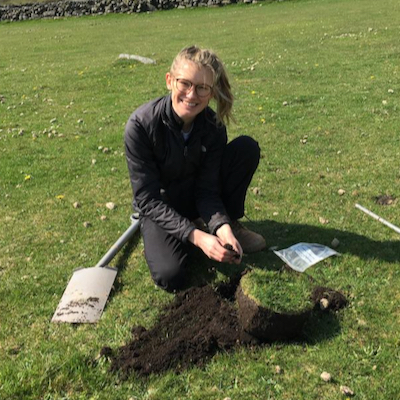 Tilly Kimble-Wilde
Farm Carbon and Soil Advisor
Tilly is a Farm Carbon and Soils Advisor for the FCT. Prior to this role, Tilly worked as a soil scientist, helping to support all elements of land development, management and regeneration by providing soil analysis and technical advice.
Her passion for soil was ignited and solidified during her masters degree at the University of Edinburgh and SRUC where she studied Soils and Sustainability. Here, she was able to research and study the impact of different land uses and farming systems on soil health and ecology, and the influence these practices have on the ability of soil to sequester carbon and regulate nitrous oxide emissions.
Location: South West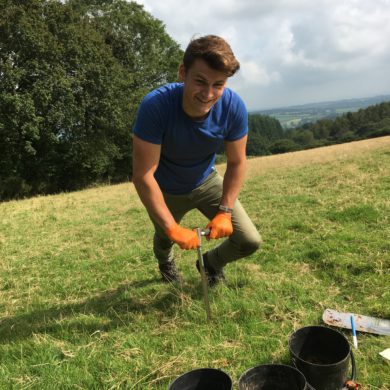 Stefan Marks
Farm Carbon and Soil Advisor
Stefan is based in Cornwall and supports a variety of projects at FCT, including work with Duchy of Cornwall tenant farmers and the Farm Net Zero project. Stefan grew up on a mixed tenanted family farm and studied Agriculture at the University of Reading. Here, a passion for soil health developed and became a central focus for his final year dissertation investigating the relationship between organic rotations and Soil Mesofauna populations.
Aside from the family farm, Stefan has a diverse range of on farm experience, including livestock, arable and vegetable production. He has long been passionate about regenerative agricultural practices, recognising how they can promote better soil health to improve resilience and provide a range of mutually beneficial ecosystem services.
Location: South West
Read 'A day in the life of Stefan Marks' here.
Michael Oldman
Technical Support Officer
With a background in technical support, data, and project work, Mike is focused on delivering the best possible outcomes for our carbon calculator users. Having originally studied Computer Science at the University of East Anglia, he decided to dedicate his career to sustainability while working for Octopus Energy.
Prior to that, Mike spent several years at the technology startup Brightpearl, helping small business owners with various aspects of accounting, reporting, inventory and point of sale. He brings a wealth of experience in enhancing processes, improving user experiences, and increasing satisfaction. Originally hailing from North Norfolk, Mike is now happily settled in the South West.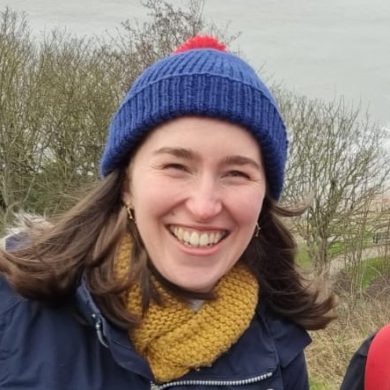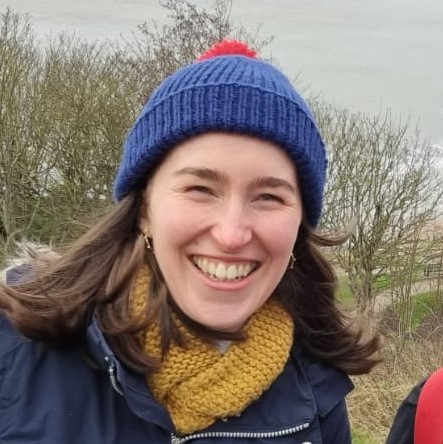 Lizzy Parker
Carbon Calculator Manager
Lizzy oversees the updates to our farm carbon calculator. Lizzy previously worked analysing large data sets from biochemical analysis of crop plants and led on projects supporting research software development at the University of Sheffield. Having also worked in the charity sector helping constituents communicate climate change issues with their local and national decision-makers, Lizzy is interested in overcoming barriers to the adoption of more sustainable practices. Her training as a soil biologist has led to a passion for the need to protect and safeguard the potential of our agricultural soils.
Lizzy grew up on the border of Somerset and Devon in a rural farming community. She is now based in Sheffield where she recently completed her PhD researching the effects of mycorrhizal fungi on barley during drought. She has a masters degree in Plant and Microbial Biology (MRes) and a degree in Biology with a Modern Language (BSc Hons). In her spare time, Lizzy volunteers with Foodworks, a Sheffield-based charity who repurpose surplus food and also grow their own within the city using regenerative principles.
Location: Sheffield
Read 'A day in the life of Lizzy Parker' here.
Rob Purdew
Farm Carbon and Soil Advisor
Rob is based on the Devon/Cornwall border and is one of our Farm Carbon and Soils Advisors here at FCT. Rob came to us from a farm advisory role with the Devon Wildlife Trust. Here he primarily advised farmers on management changes to help improve water quality, as well as helping farmers to provide wider ecosystem services. Rob has an extensive background in livestock and arable farming in the UK, and further afield in Canada. He is passionate about regenerative systems, especially grazing systems and believes soil health should be at the core of any farm business.
Rob has also previously been the Southwest Regional facilitator for Pasture for Life, providing advice and support for its members in the region. Additionally he has a BSc in Environmental Biology from the University of Nottingham.
Location: South West
Read 'A day in the life of Rob Purdew' here.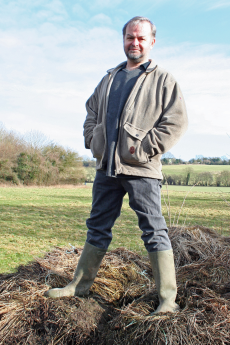 Andrew Rigg
Non-Executive Director
Andrew is an arable farmer in Hampshire with a strong conservation and sustainability mind-set. Beyond the farm he has been involved in many initiatives primarily focused on climate change and renewable energy.
In the early 1990s he initiated, with friends, the setting up of a local environmental charity, which, with Andrew as its chair for 15 years, grew to employ 25 people.
Andrew has worked in wind, solar, storage and anaerobic digestion, and was a member of Forum for the Future's Steering Committee for their "Farm Power – Putting Agriculture on the Grid" project. He was a founder of a Community Interest Company seeking to set up a local community bank focused on low-carbon and social enterprise lending.
He was also part of a team that established a new retail business, initially based at his farm, and remained a director until it reached £1M turnover.
Thus, Andrew has experience beyond farming of board management, fundraising, business start-ups, and working for government agencies and NGOs. He has been a director of Farm Carbon Toolkit since 2014.
His farm has been a net exporter of electricity from solar PV for over a decade, and this has also enabled his personal and business car use to be virtually carbon-free by utilising the PV to charge an electric car.
Location: South East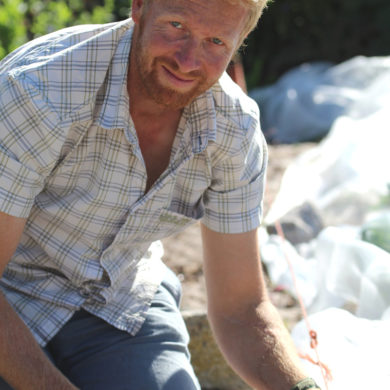 Jonathan Smith
Exec. Director & Carbon Calculator Strategic Director
Jonathan runs Scilly Organics, growing fruit and veg that is sold locally on the Isles of Scilly. From 5 acres he runs a small box scheme, has a small roadside stall and supplies cafes and restaurants. Sustainable, resilient and low carbon food production is something he does on a daily basis! Jonathan also has a yurt on the farm that he lets out to visitors.
He wrote and co-developed what is now the Farm Carbon Calculator. Our online tool available to farmers and growers that allows them to accurately assess the carbon footprint of their farm businesses. He oversees strategic direction and development of the Calculator, which is currently going through a significant and exciting phase of development.
A founder member of Transition Scilly, Jonathan has been heavily involved with community initiatives to reduce dependence on fossil fuels, reduce individual and collective carbon footprints, and increase the resilience of the community. Enabling sustainabile living has been a part of his life for the past 20 years or more.
Jonathan is one of the original directors of Farm Carbon Toolkit.
Location: South West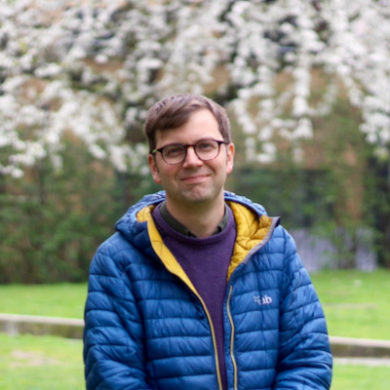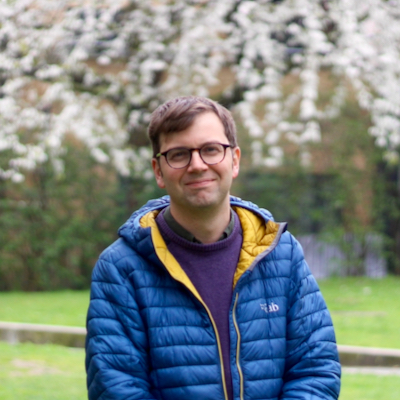 Samuel Smith
Exec. Director & General Manager
Sam has been a non-executive Director at FCT since 2018 and the General Manager since August 2020. Sam was attracted to FCT because of its practical and positive approach – and the belief that farmer-to-farmer engagement is one of the best ways to support change in agriculture.
Sam previously worked with the sustainability non-profit Forum for the Future. His work there focused on supporting large organisations across the food and farming sector to grapple with the grand task of shifting our food and farming systems so that they support better livelihoods, healthier lifestyles and strengthened ecosystems. Sam is interested in how society can build greater resilience, while rapidly decarbonising and adapting to an increasingly challenging climate.
In 2012-16, Sam managed Sutton Community Farm, a community-owned horticultural farm and VegBox scheme on the outskirts of London, that creates a warm, welcoming environment for people to join in. Before this, Sam spent four years at the sustainability charity Bioregional, where he developed his interest in carbon and ecological footprinting. Part of his role there helped organisations to understand and act on their footprints.
In 2019, Sam was awarded a Nuffield Farming Scholarship which is focusing on the excitement and hope in the regenerative agriculture movement and whether it is offering a shared, transformative ambition for the food and farming sector.
To find out more, read Sam's "Day in the Life" blog.
Location: Scotland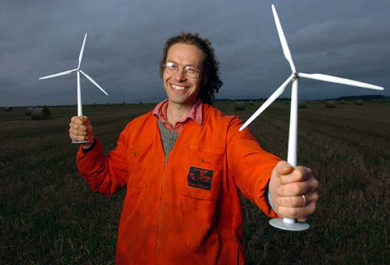 Adam Twine
Co-Founder and Non-Executive Director
I obtained a BSc in Agriculture from Reading University in 1983 and have farmed on the Oxon/Wilts border near Faringdon ever since. I am a tenant of the National Trust on 750 acres at Colleymore farm and a part owner of 450 acres at Westmill farm. The farm business has a 110 cow dairy herd, arable and beef enterprises, several alternative farm enterprises and a HLS scheme.
I have been working on renewable energy generation and energy saving on the farm for over twenty years ranging from a 5MW Solar PV installation (commissioned July 2011) to extensive use of insulation in the farm buildings, experimenting with a legume understory in wheat to reduce use of nitrogen and N2O losses, a heat exchanger for the bulk tank etc etc.
I spent far too long (17 years!!) setting up Westmill wind farm, the largest wind farm in central southern England (5 x 1.3 MW turbines – www.westmill.coop); for this I was a finalist in Farmers Weekly Green Energy Farmer of the Year 2010.
I also helped set up community owned Westmill Solar Farm alongside the wind farm, for which I was a finalist in the Farmers Weekly Green Energy Farmer of the Year 2013 and Farmers Guardian Renewables Innovator of the Year 2013. I'm very clear about the importance and urgency of engaging, both within and beyond my work, with the threat of climate change and our responsibility to make change. FCT is my attempting to do that within my profession.You can read more about Westmill wind farm here.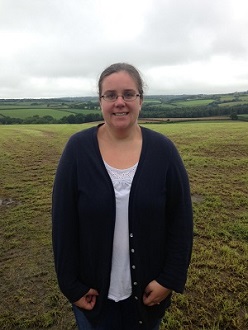 Becky Willson
Business Development & Technical Director
Becky joined FCT in January 2014. Prior to this, Becky worked on the SWARM Knowledge Hub, a project tasked with helping farmers and growers across the South West manage their resources sustainably. As part of the SWARM Hub project, Becky was part of the team that developed the Farm Crap App, a mobile phone app to help farmers calculate the nutritive value of livestock manures.
A passionate advocate for highlighting the economic benefits of sustainable farming, Becky currently divides her time between working for FCT and working for Duchy College Rural Business School as a technical specialist in resource management. In 2016 Becky was awarded a Nuffield Scholarship to study further how to communicate carbon reduction schemes to farmers, which has fed into her work at FCT and Duchy College.
Location: South West