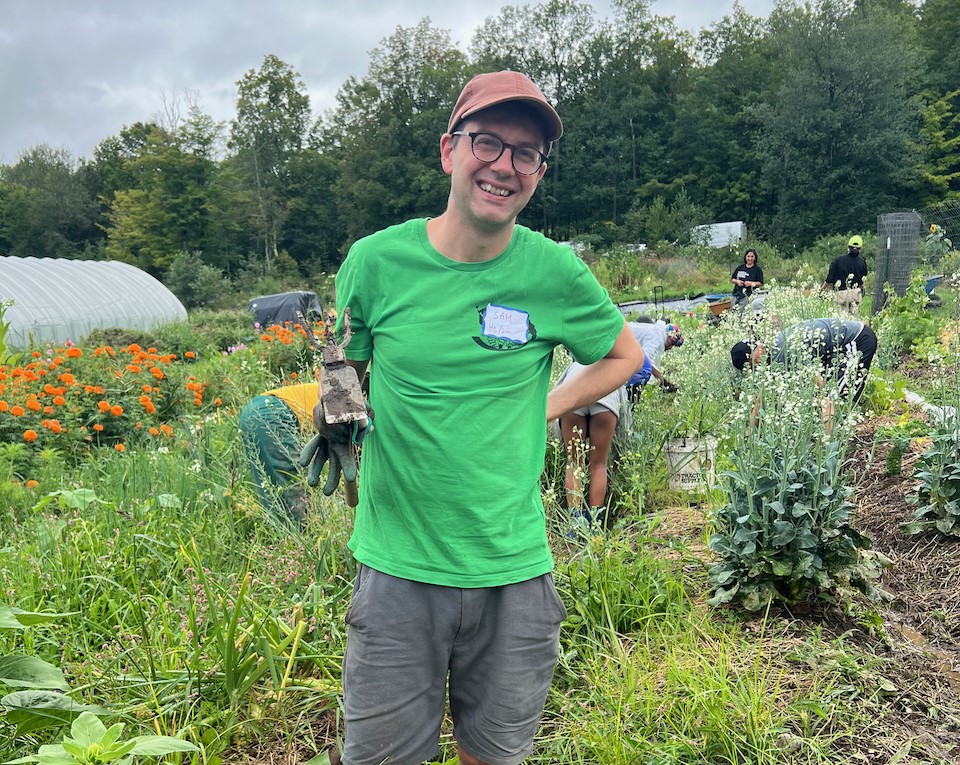 I'm the General Manager at the Farm Carbon Toolkit (FCT), a role that oversees our operations. This includes finances, human resources, and communications – and working to make sure we have good systems and processes in place so that people have what they need to succeed in their work.
As much as I can, I also support the development of our strategy and new projects – managing some existing ones too, related to our Farm Carbon Calculator.
On the side, I am completing a Nuffield Farming Scholarship which I was so grateful to receive in 2020, the year Covid turned our lives upside down. That year, my wife and I also moved to Edinburgh and had a baby daughter, which has been the most joyful, life-changing experience. Although it hasn't been particularly compatible with doing a travel scholarship, somehow, last week, I finished the Executive Summary (here if you are interested) and I'm now getting ready to present at the annual Nuffield conference in November.
I'm feeling nervous about this presentation, especially as I'm not a farmer and my operations-heavy role in recent years has left me feeling a bit disconnected from the trends. Yet, I can only do my best. In August, I had some incredible travels in the USA and last Summer, across Europe – engaging with many brilliant farmers and food businesses. I'm very grateful for the support and flexibility from colleagues as I have undertaken this.
I fell into this role slightly by accident. My past roles have mostly not been operational, but I developed some of these skills when managing Sutton Community Farm, a small community business on the edges of London. After this role, feeling curious about the bigger food system, I worked at Forum for the Future, engaging with various major food brands and retailers. FCT is a happy medium, a challenging role that combines various skills and experiences from the past, with a passion for sustainable farming, within an organisation that's hands-on and practical in their approach. I love our purpose, values and approach. But most of all, I'm in awe of my colleagues' knowledge and experience in sustainable farming. I learn so much from being around them and it's my wish to be able to join them out in the field more.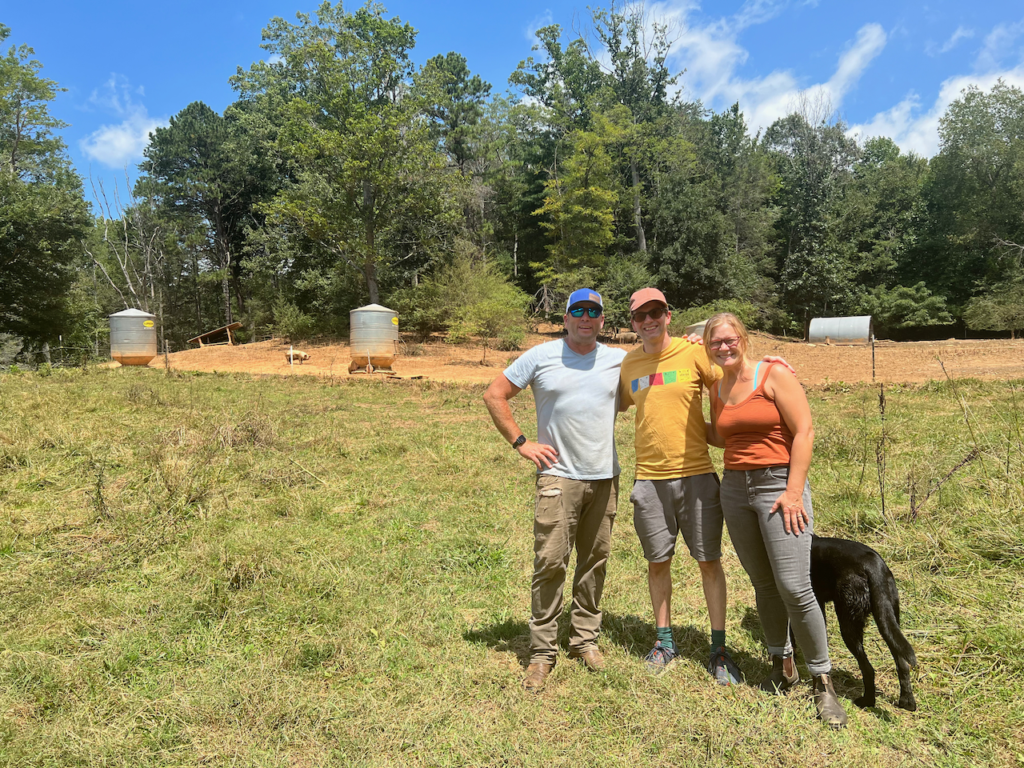 Photos from recent travels in the USA. Above: Hickory Nut Gap Farm in North Carolina. Top image: Sam volunteering at Soul Fire Farm in Grafton, New York.
I relentlessly think about how we can improve our workplace so that people have what they need and don't get bogged down in bad or frustrating systems. I'm keen that we also cultivate healthy working practices and live up to our shared values. This can be more challenging as a remote organisation, requiring extra effort to keep in touch and care for each other.
It's been quite an adventure these last few years. We're growing steadily and working to expand our systems to fit this growth. Even though FCT is over 10 years old, it wasn't until the end of 2020 when things started to really take off. When I started in August 2020, our only other staff member was Becky Willson on secondment from Duchy College, alongside much voluntary effort from Directors. Today, we have 14 staff with 3 more about to start. I'm so proud of this journey and feel very excited to see where things go from here. 
Read more about Sam and the rest of the team here.