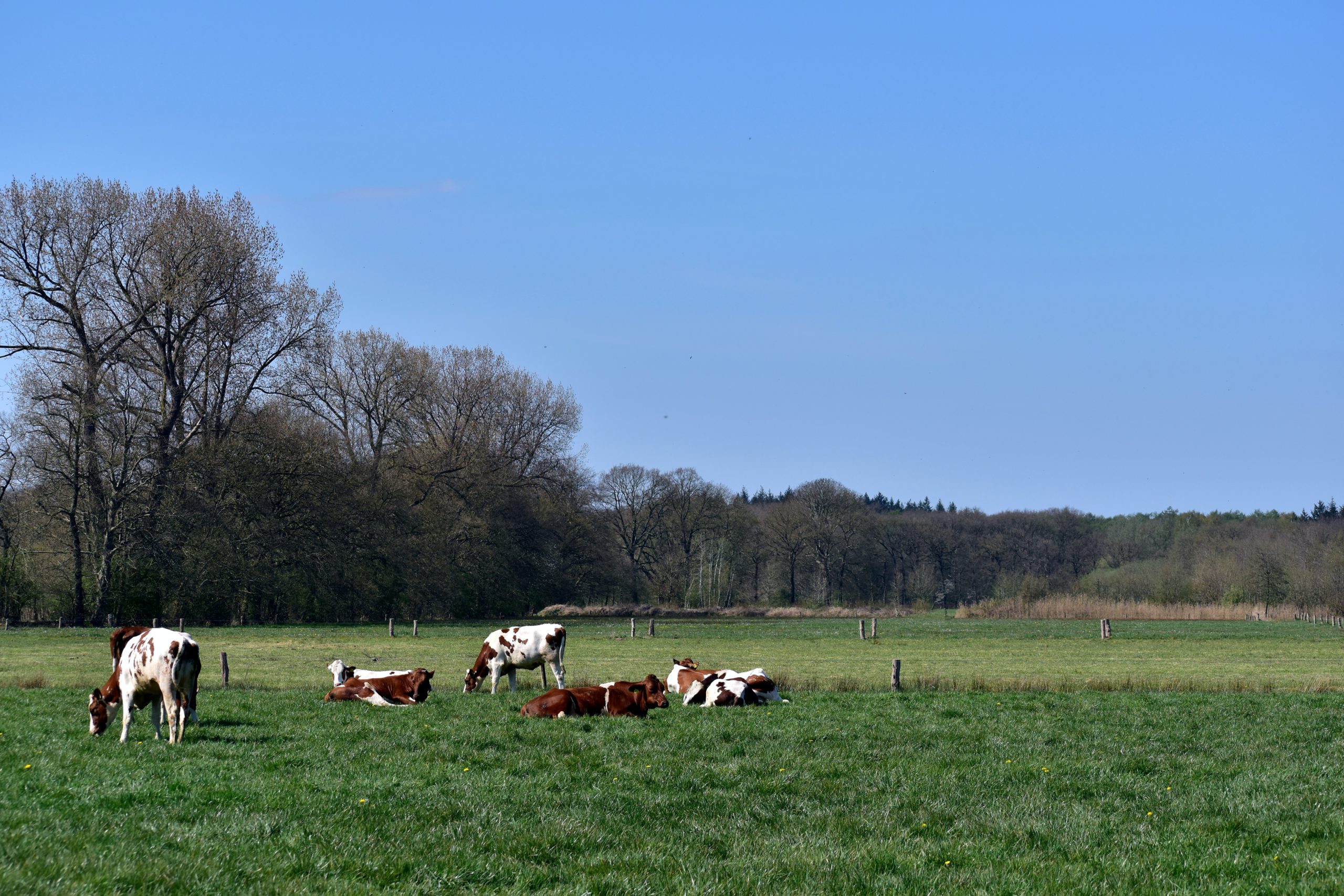 A short blog written by FCT's CEO Liz Bowles.
I was lucky enough to attend two events in May which got me thinking – the first being an afternoon seminar hosted by the Dutch Embassy in London and LEAF (Scaling up Regenerative Outcomes-tackling the challenges to mobilise change on May 3rd) and the second hosted by CiWF (Extinction or Regeneration on 11th-12th May). At both events there were distinct areas of commonality, mainly around how we produce food in the future, with livestock farmers involved with both events and key questions around how we need to produce food to respond positively to the climate and nature crises we are in.
A key driver for change amongst farming businesses requires a greater level of understanding of the impacts of regenerative or agroecological farming practices; a greater understanding of their financial impact and better mechanisms for monitoring the impact of changing farming practices on farmland biodiversity. At the moment without such evidence the case for change is not obvious to all and hinders action.
The future role of grazing livestock is another key area of debate, but increasingly there is acknowledgement that if we are to reduce our reliance on artificial fertilisers which lead to emissions of nitrous oxide then we need animal manures. Alongside that we know that grazing livestock provide for other wildlife to flourish on farms as well as consuming food that cannot be processed by humans (namely grass) and large parts of the UK are incapable of producing harvestable crops. Taking this together with the high quality of food produced by ruminants for humans (high quality protein and micronutrients) the case for grazing livestock is strong. Less strong is the case for intensive livestock production where those animals consume food which could be eaten by humans and where their production has negative impacts on farmland biodiversity and degrades soil. For the sake of human health we should reduce our overall consumption of meat products and where possible move to "better" products from extensive systems.
At both events it was clear that doing nothing is not an option.
Linked to the need to change how we produce food for the sake of all of us is the need to consider what future farming supply chains need to look like to support this revolution. It is not clear that we can make the changes we need to in production systems without changes to how supply chains work. At the moment it is those businesses buying from farmers who are leading on how they want farming practice to change, yes, to support a positive response to the climate and nature challenges we face, but, also to ensure that they can reach the self imposed targets they set themselves through such initiatives as the "Science Based Targets".
Linked to this is the question – can we separate the food that farmers produce from the potential new income streams which farmers may be able to tap into such as the voluntary markets for carbon, biodiversity net gain and nutrient neutrality? In response to this a new farming cooperative has been formed called the Environmental Farmers Group. It brings farmers together to harness scale and member cooperation to secure the best environmental results and financial returns for a wide range of natural capital goods and services. This is the first such group in the UK and operates nationwide.
Alongside ensuring that farmers are properly rewarded for the changes in practice they make to increase biodiversity and store carbon, the key requirement for agriculture which is often being lost at the moment is how best for individual farm businesses to forge their own path to net zero. The first requirement is to know your baseline and one of the best ways to establish this is to use the Farm Carbon Calculator provided free to farmers by the Farm Carbon Toolkit. Once you have established your baseline you can start to look at all the opportunities to both reduce emissions and store more carbon on your farm. Farm Carbon Toolkit offers a comprehensive toolkit providing information on all the main ways to reduce emissions and showcases how farmers are already making changes and the benefits they are finding.
Contact us
If you would like more information for your business please contact [email protected]