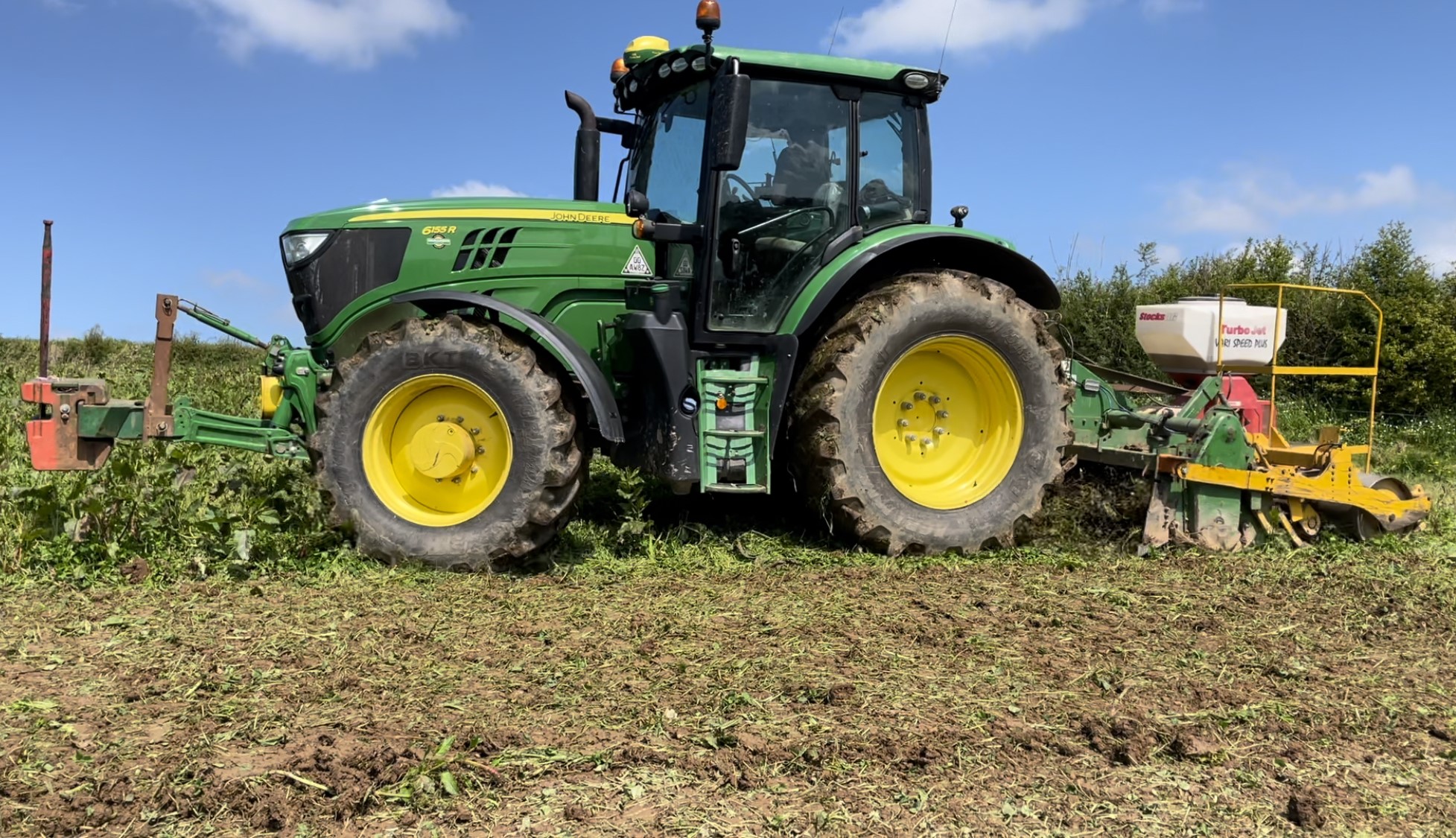 A common question from the Farm Net Zero monitor farms is how to increase sward diversity through overseeding. To answer this, we ran the first "How to…" event with James Barrett of Tremadart Barton, Duloe. This event was made possible with thanks to the National Lottery Community Fund who fund the Farm Net Zero project.
Tremadart Barton is a dairy farm on the Duchy of Cornwall's Duloe Estate; previously organic for many years, it is now coming out of certification but will continue with organic principles. James Barrett is experienced in establishing and managing herbal leys and was pleased to demonstrate one method of overseeding.
A rotaseeder was hired from Roy Davey Agricultural Contractors. This is a one-pass machine including rotovating, drilling and rolling. It was used to mulch in an old, weedy ley and appeared to give good seed-to-soil contact for the new ley. Soil conditions on the day were just about dry enough, any wetter and there would be a risk of the machine gumming up.
By just cultivating the top 10-15 centimetres, overseeding can help to protect soil carbon deep in the soil profile. This provides one method of rejuvenating grass leys while minimising soil carbon losses, thereby helping to reduce the farm's carbon footprint.
A video summary of this meeting will be available soon on the Farm Net Zero Resources webpage.
Key takeaways:
Adding diversity to grass swards can enhance feed value, improve soil structure and increase resilience to climatic extremes.
Overseeding can rejuvenate pastures while minimising soil disturbance.
Find this as a PDF here, also available on our FNZ resources page here.