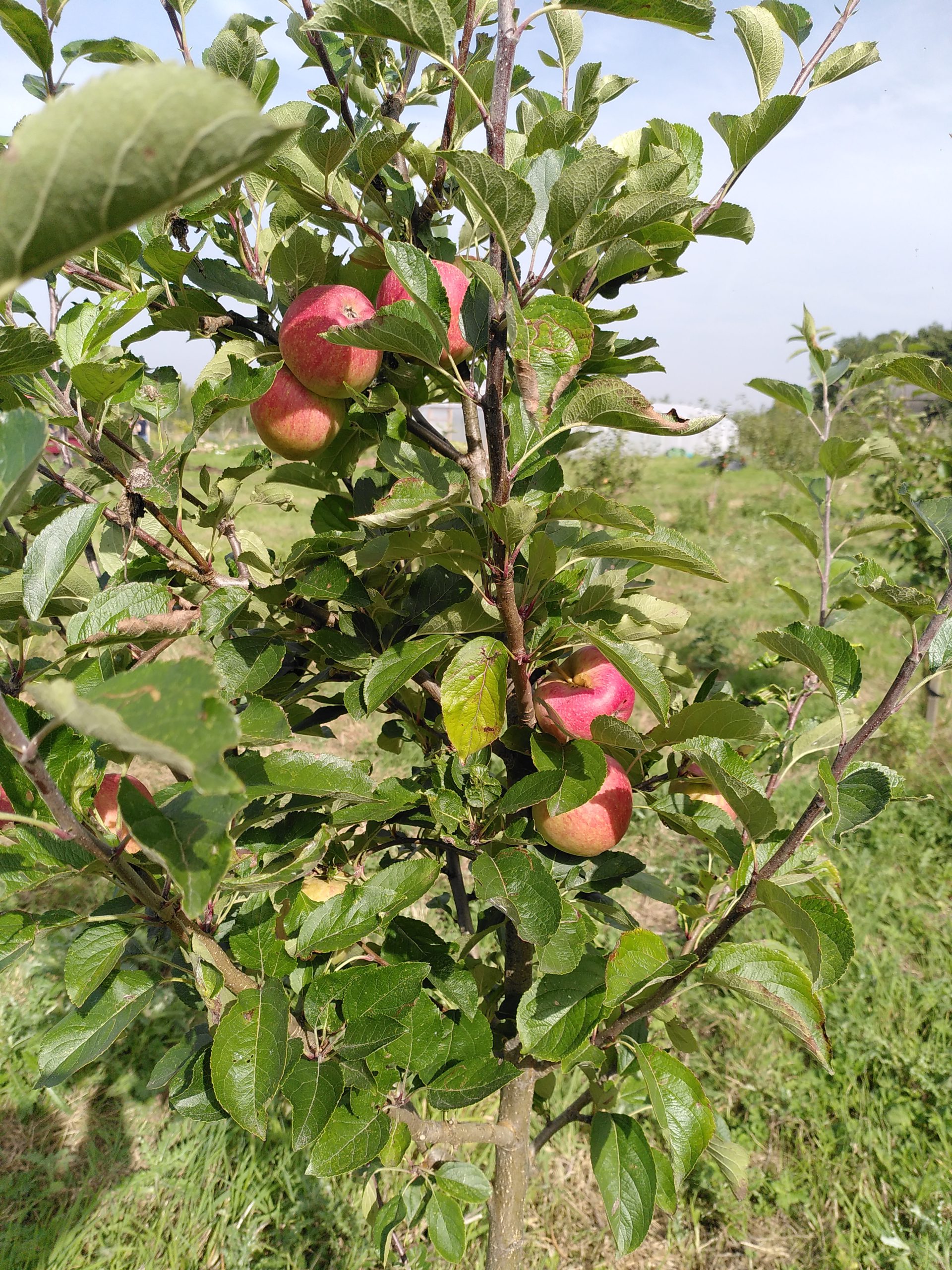 The scorching September sunshine in Wiltshire at the Agroforestry Show was a good reminder of just how important trees are to us humans and to livestock, providing shade, a different microclimate and more water cycling. Hosts Helen Browning and Ben Raskin showed the extensive field scale alley cropping that intercrops trees, crops and livestock. As Helen said "ever since planting these trees the whole field has felt more alive".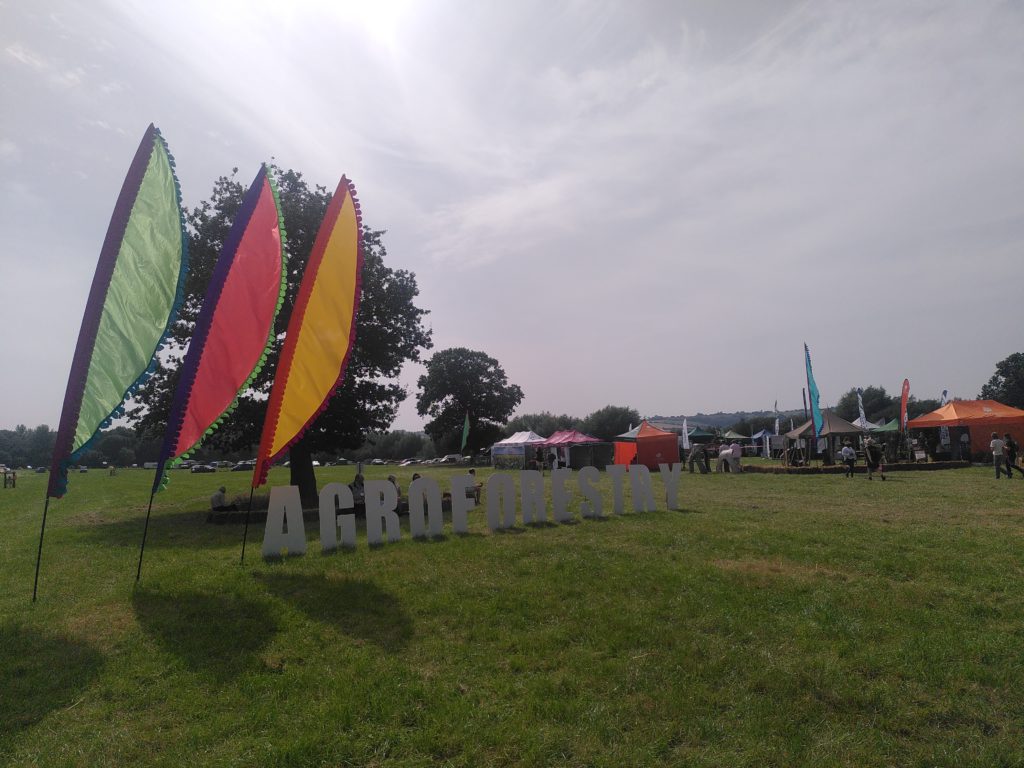 The trees are not only providing benefits in hot weather, but also reducing wind speed, increasing biodiversity and habitat, sequestering carbon and slowing down water in the landscape. But furthermore they are providing extra income opportunities for farmers and growers – such as fruit, timber, woodchip, nuts, and sticks for the future, along with potential ELMS payments.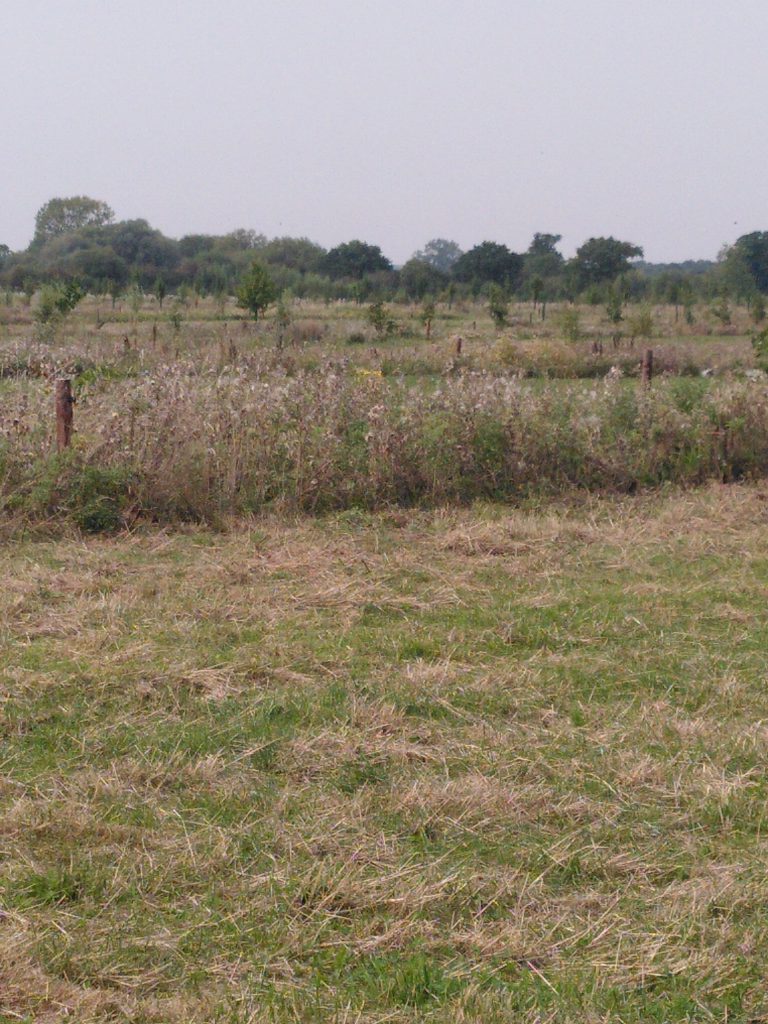 The event was very much about spreading and sharing knowledge and insight, with a wide range of presentations and discussions. So much discussion was clearly being had amongst people with an interest in agroforestry in a way that only these sorts of events in person can really do. Businesses displaying at the event were as diverse as fruit tree nurseries, wood processing, banks, advisory, nature charities and many more; an indication of just how wide a range of people have an interest in the growth and continued success of agroforestry.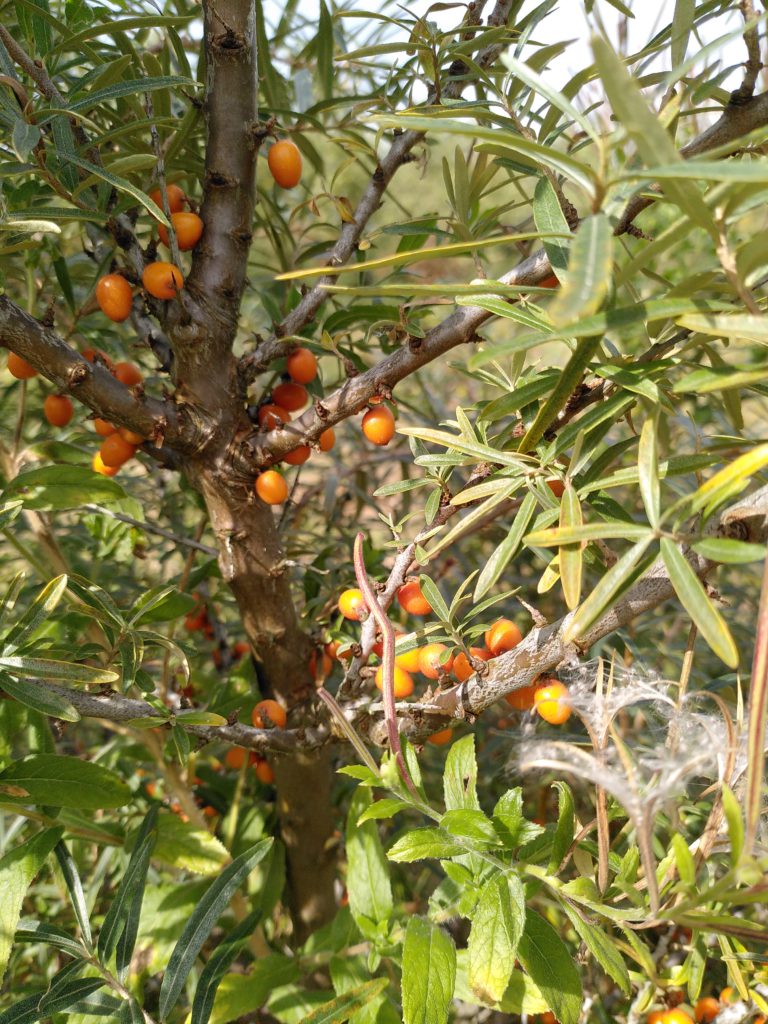 At FCT we had many discussions with attendees about carbon footprinting, and especially carbon sequestration in soils and perennial crops. We believe the Calculator and Advisory work we do really compliments the aims of agroforestry and look forward to more discussions on this subject with farmers and growers in the future.
One of the actions we will certainly take away is to deepen our understanding of the carbon sequestration benefits of Agroforestry systems, and to reflect that in terms of options in the Farm Carbon Calculator.