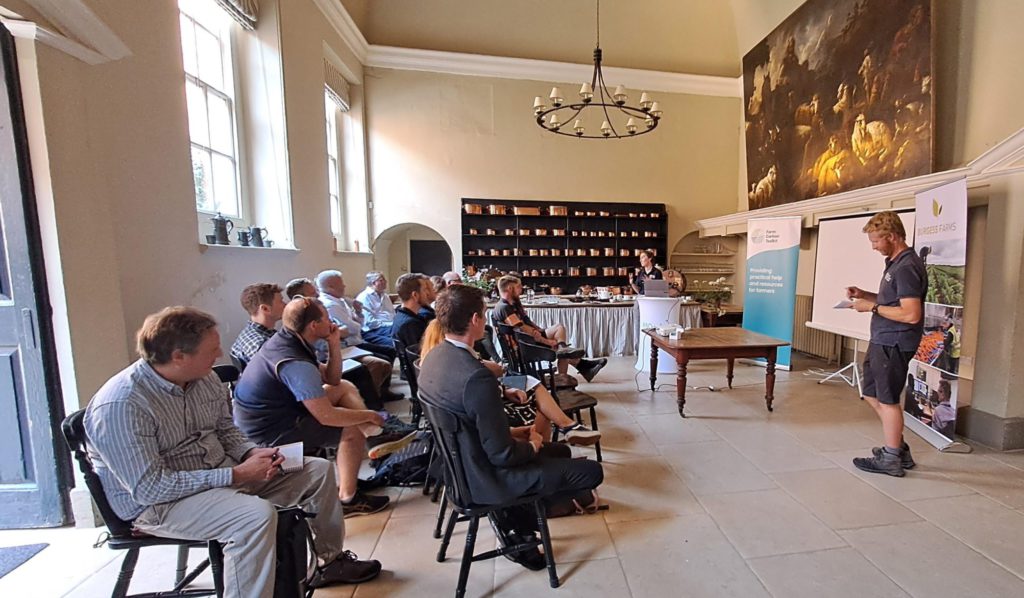 Press release: 29th September 2023
New tools to footprint farm products along supply chains
Growers, processors and retailers met at Houghton Hall in Norfolk on 8th September 2023 for a showcase of new tools for carbon footprinting of whole supply chains that ultimately allow retailers to track their detailed scope 3 emissions.
These new tools are the latest improvements to the Farm Carbon Calculator, one of the industry's most popular carbon calculators, which enables farmers and growers to measure and understand the carbon footprint of their business.
Lizzy Parker, Carbon Calculator Manager said:
"We have developed software that, with very little change to the way farmers use the existing Calculator, permits users to produce a product footprint from their whole farm footprint and then pass that information through to their customers. Within the tool, and using the same methodologies, the customer (for example a processor like RB Organic) can aggregate those product footprints from all their growers and add on their own business' emissions to produce their own product footprint, which can in turn be passed further along the chain."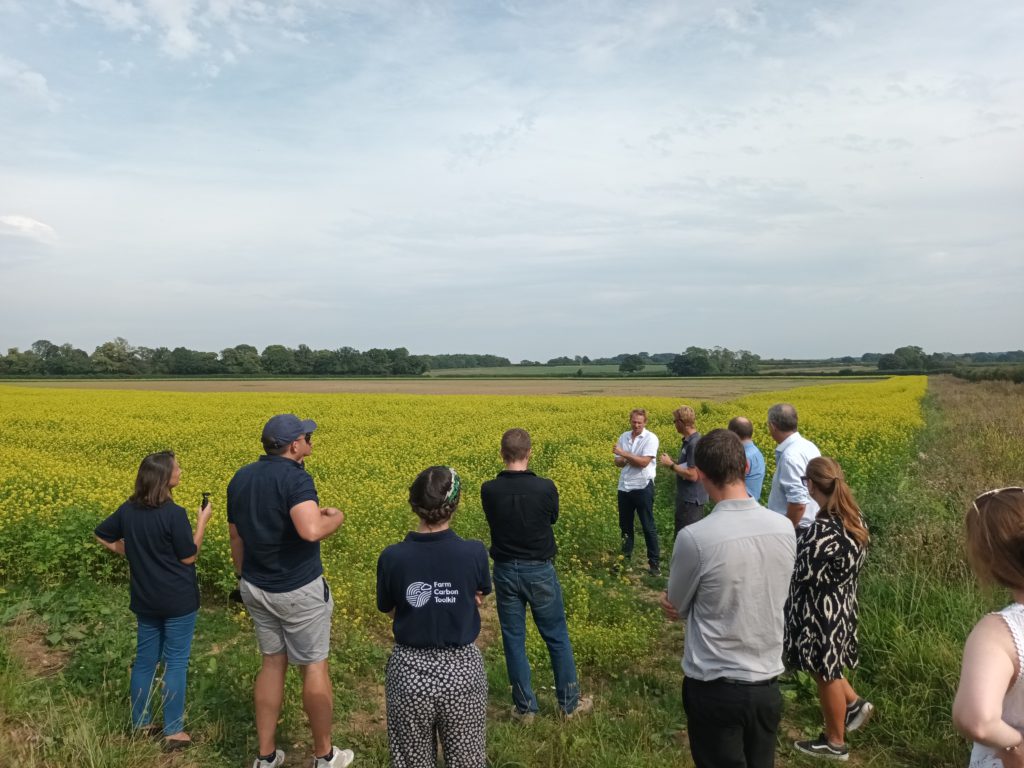 In the race for farmers and growers to reach net zero carbon and beyond, the Farm Carbon Calculator is focussed on providing the best tools to enable them to measure and manage carbon in their businesses. Working with RB Organic, part of Burgess Farms and their organic carrot supply chain, has enabled the team at the Farm Carbon Calculator to develop the tools with the input of a range of growers, suppliers and logistics companies, as well as the retailer, so that the process works for everyone involved.
Melissa Goodman, Head of Group Compliance at Burgess Farms, said:
"Identifying our Scope 3 emissions in our supply chain will help us advance on our net zero journey. Developing additional tools that can provide a greater insight into emissions will not only deliver substantial benefits to our business but for the environment too in tackling climate change".
One key development to enable UK supply chain footprinting has been to research and build an International version of the existing Calculator that can feed into the same carbon reports. Most food products on UK supermarket shelves have dynamic supply chains that rely on imports for parts of the year. Agronomists in Italy, working with RB Organic's Italian carrot growers, supported the appropriation of the Calculator so that the tool can now provide both language translation and regional data for Italy, crucial for the footprinting of this fresh produce supply chain.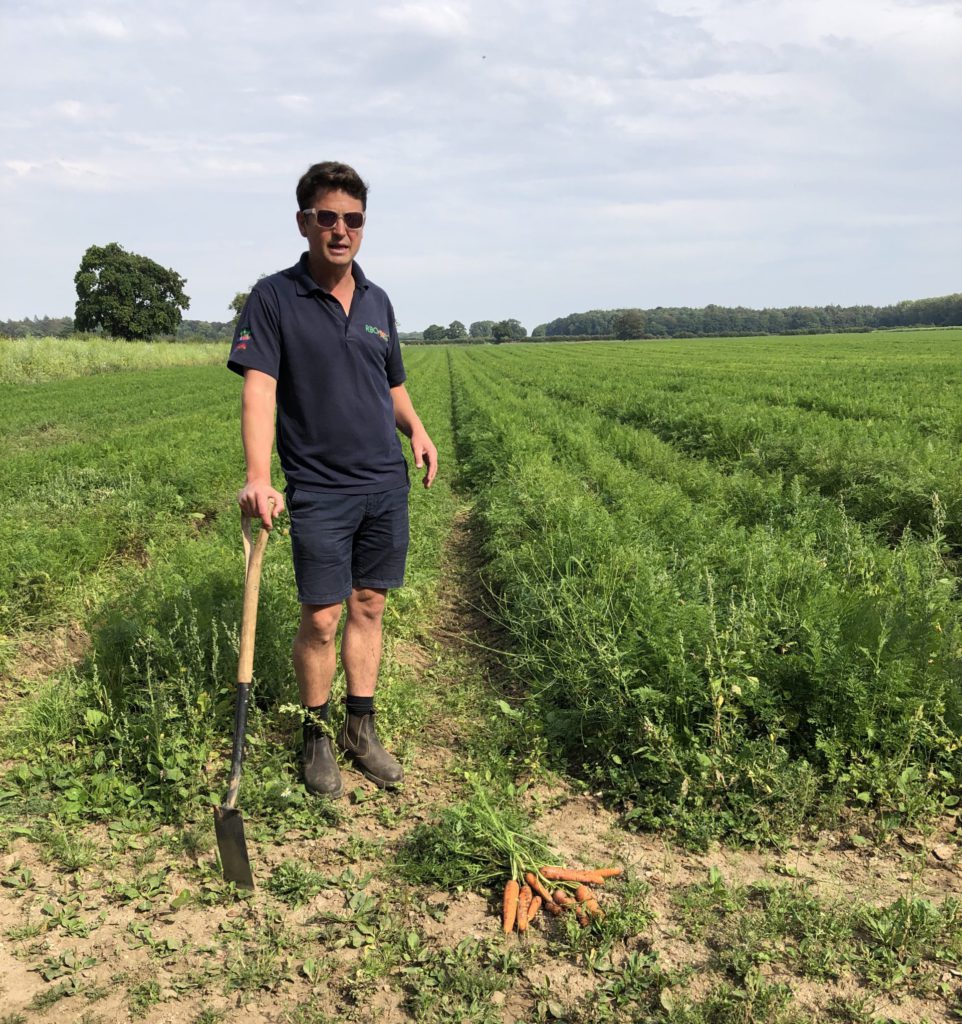 The tools are currently in beta testing with existing supply chain partners of the Farm Carbon Calculator and any organisation wishing to use them can contact the team at [email protected] for more information.
The development of these tools for the Farm Carbon Calculator and the footprinting of RB Organic's carrot supply chain has received funding through the Innovation Connections programme, which is a Tesco WWF partnership initiative.
Paul Marsh, Climate Change Specialist at WWF, said:
"The clock is ticking when it comes to taking action to address the climate and nature crises. Driving down harmful greenhouse gas emissions from the agriculture and land use sector is vital if we are to avert climate catastrophe. We welcome efforts to improve the tools available to UK farmers to measure, monitor, and mitigate emissions over time, and enable the flow of carbon data across supply chains. This can play a key role in supporting the sector to drive down its climate impacts, as part of a shift towards a sustainable food system."
ENDS
Notes for editors