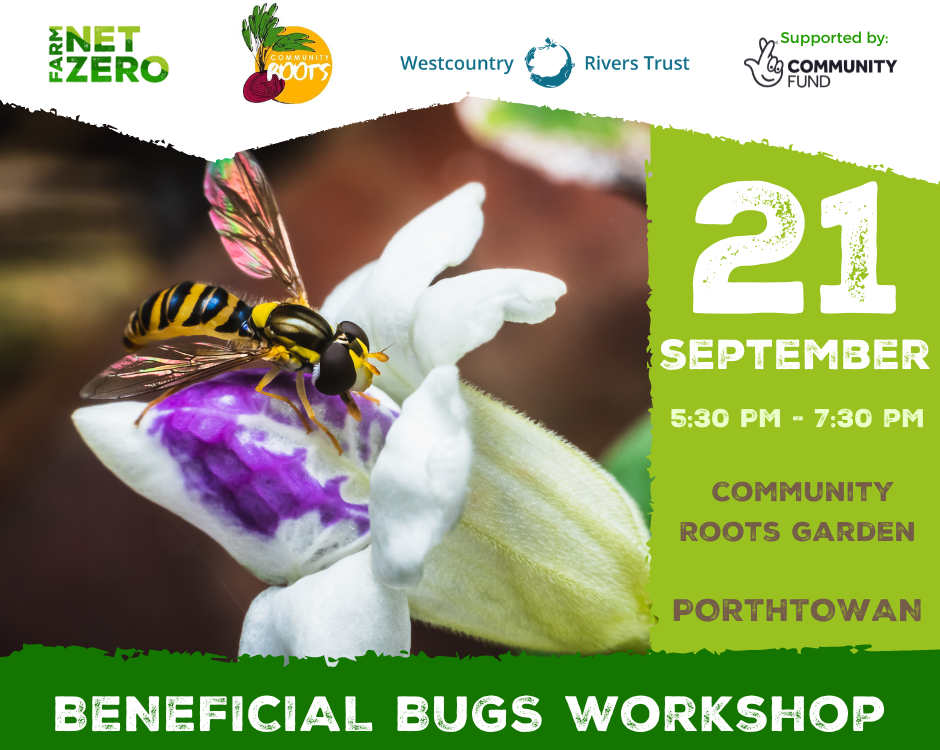 Insects play a fundamental role in our food growing and wider ecosystems.
Come along to the Westcountry Rivers Trust's next climate-friendly gardening workshop to learn how we can support them in our gardens and reap the benefits, as we all adapt to the effects of climate change.
This session will be hosted by the productive Community Roots Garden.
You'll have the opportunity to:
Explore the companion planting and beetle banks of the Community Roots' Garden to spot and identify different insects.
Learn about creating insect habitat in your growing space.
Build a bee hotel to take home.
Check out the poster here.
This event was organised as part of the Farm Net Zero project, find out more here.