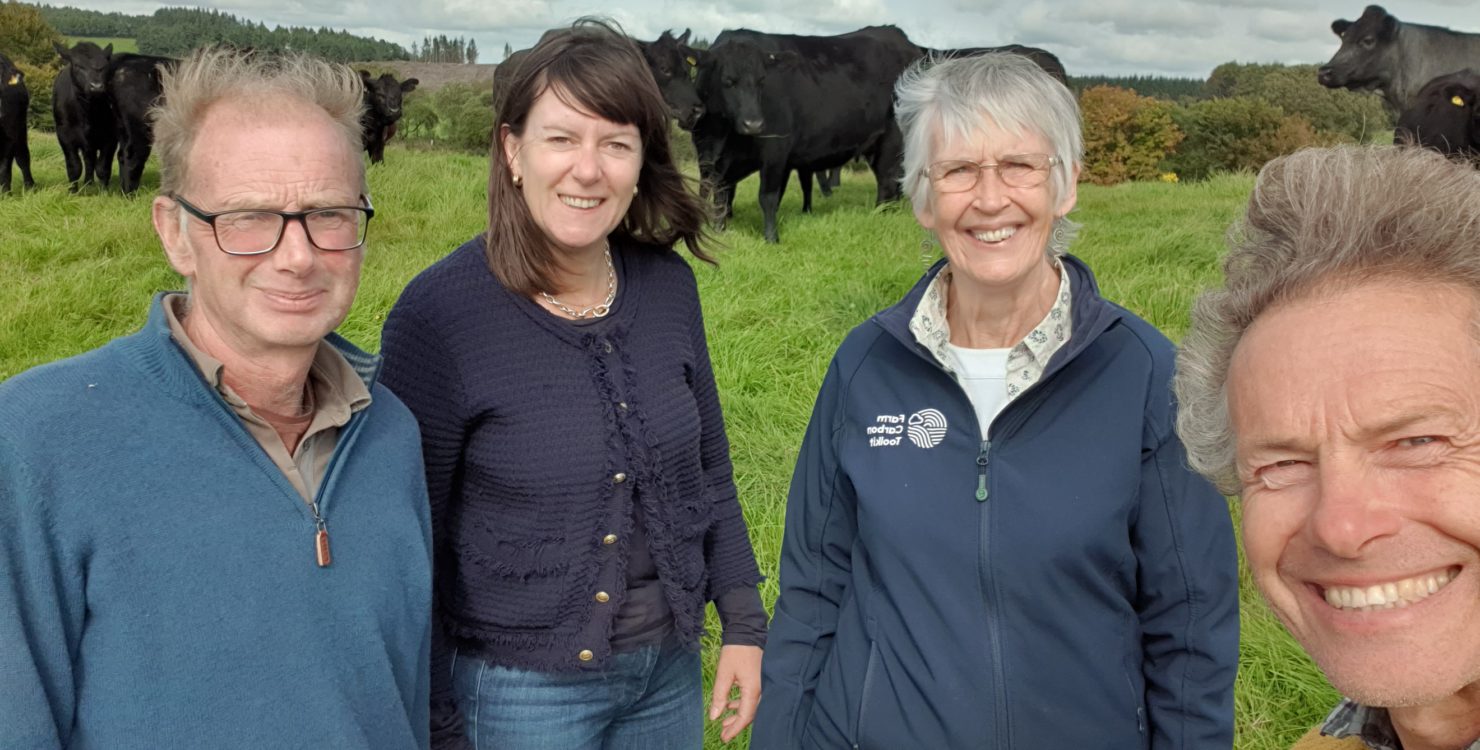 Doug Christie is the first winner of FCT's new competition to celebrate farmers who are leading the way in adopting farming practices and developing new technologies to reduce farm emissions whilst optimising output.
Doug has a mixed farm with beef cattle and arable cropping and is organic for the grassland and livestock. He has been incorporating conservation agriculture practices increasingly since 1999 and was very much a pioneer of and advocate for climate friendly farming when it was far from fashionable. Doug initially focused on soil health and by doing this soon realised that it also provided a platform by which emission heavy inputs were reduced with a corresponding reduction in his carbon footprint while also enhancing natural capital services such as biodiversity, water quality, reduced diffuse pollution, water infiltration as well as overall farm resilience, a tall order while attempting to optimise sustainable output. Testament to this focus on biodiversity is that Doug ceased using insecticides over 20 years ago.
Event details
The farm walk will begin at 1pm and will provide an opportunity to see and hear how Doug's strategy has benefitted his business and led him to win this year's Carbon Farmer of the Year Competition.
The event will be signed from Leven. Additionally this is the what3words to aim for: saving punctual shape.
We will be walking around the farm, but can accommodate up to five people who require transport if necessary. We will be outside most of the afternoon, so please wear suitable clothing and footwear. Light refreshments will be provided.
How to book
This event if free but spaces are limited. Please book via our Eventbrite page by following this link.