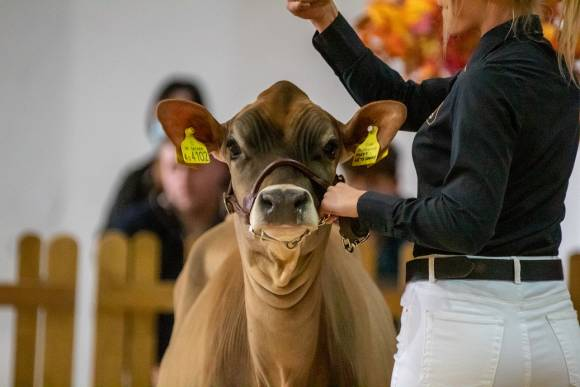 FCT is excited to be hosting a session at The Dairy Show to be held on Wednesday 4th October.
The shows theme this year will be "Reduce what you can. Offset what you can't!"
The Dairy Show is a essential date in the farming calendar having supported British Farming for over 40 years. It combines a comprehensive plethora of trade stalls with an exhibition of dairy stock, the latest technologies and a compelling programme of expert speakers.
FCT's session will be focusing on demystifying carbon for dairy farmers, but you can also catch us on our stall at the event too.
Please note, this event is not organised by FCT, but we will be there to give advice and support on how to start accounting for your greenhouse gas emissions across your dairy enterprise and on how to start reducing these emissions whilst maintaining productivity and profit.
Programme:
Keep an eye on their website for news on the seminar programme.
To book:
You can book tickets for the event here.