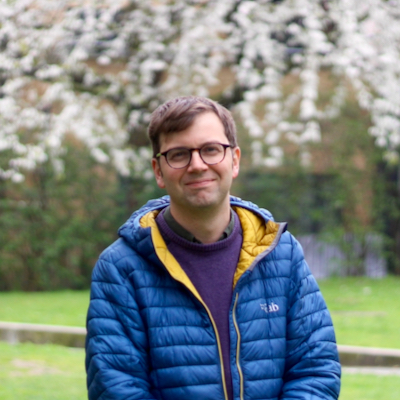 Sam has been a non-executive Director at FCT since 2018 and the General Manager since August 2020. Sam was attracted to FCT because of its practical and positive approach – and the belief that farmer-to-farmer engagement is one of the best ways to support change in agriculture.
Sam previously worked with the sustainability non-profit Forum for the Future. His work there focused on supporting large organisations across the food and farming sector to grapple with the grand task of shifting our food and farming systems so that they support better livelihoods, healthier lifestyles and strengthened ecosystems. Sam is interested in how society can build greater resilience, while rapidly decarbonising and adapting to an increasingly challenging climate.
In 2012-16, Sam managed Sutton Community Farm, a community-owned horticultural farm and VegBox scheme on the outskirts of London, that creates a warm, welcoming environment for people to join in. Before this, Sam spent four years at the sustainability charity Bioregional, where he developed his interest in carbon and ecological footprinting. Part of his role there helped organisations to understand and act on their footprints.
In 2019, Sam was awarded a Nuffield Farming Scholarship which is focusing on the excitement and hope in the regenerative agriculture movement and whether it is offering a shared, transformative ambition for the food and farming sector.
To find out more, read Sam's "Day in the Life" blog.
Location: Scotland