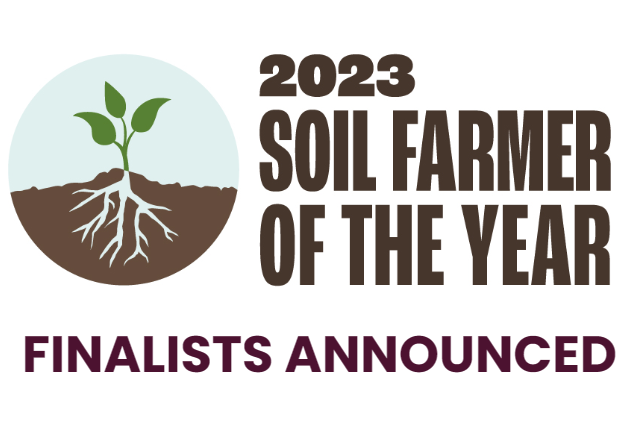 It was very hard work, but we have shortlisted six farmers as finalists for the 2023 Soil Farmer of the Year competition!
Organised by the Farm Carbon Toolkit and Innovation for Agriculture — and generously sponsored by Hutchinsons and Cotswold Seeds — the Soil Farmer of the Year Competition helps to identify, promote, and champion UK farmers who are passionate about safeguarding their soils and building resilient businesses.
This year we had so many wonderful entries that we have decided to award 'Highly Commended' to those farmers and growers who impressed the judges, but unfortunately didn't quite make the shortlist. Well done to them all!
We really are grateful to everyone who took the time and effort to enter and who helped make this such a difficult competition to judge, as well as to our kind sponsors.
The 2023 Soil Farmer of the Year Finalists:
Richard Antony, R&L Anthony Ltd, Bridgend
Debbie Wilkins, Norton Court Farm, Gloucestershire
Ed Horton, Poulton fields Farm, Gloucestershire
Stuart Johnson, West Wharmley Farm, Hexham
Andrew Jackson, Holme Hall Farm, Lincolnshire
Bronagh O'Kane, Drumard Farm, Cookstown
Highly Commended:
Jonathan Hodgson, Great Newsome Farm, East Yorkshire
John Sansome, Woodfield Farm, Worcestershire
Will Oliver, Swepstone Fields Farm, Leicestershire
Robert Neave, The Manor, Lincolnshire
The judges have already started visiting the finalists this week to learn more about their farming practices and we'll announce the winners at a special event at the Groundswell Show and Conference at 5.30pm on 28 June 2023.
The winning farms will also host open farm walks later in the year, bringing farmers together to share best practice and innovations that improve soil health.
Stay tuned for more info!