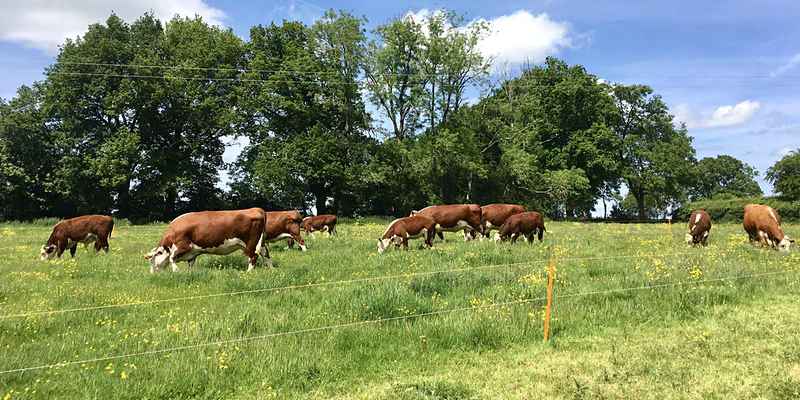 Billy Lewis hosts a farm walk demonstrating the system which led him being chosen as the 2022 Soil Farmer of the Year Winner
About this event
Based in Herefordshire, Billy's focus on the farm has been to regenerate tired soils which have previously been in a high-intensity arable system through integrating livestock alongside increasing species diversity. The arable rotation on the farm is fully integrated with herbal leys and diverse swards to ensure livestock are able to graze and improve soil health and productivity. This management approach, in combination with a composting system, has allowed Billy to half the nitrogen used on farm and drastically reduce fossil fuel usage. Utilising a mob system for rotational grazing Billy has been able to finish lambs on a purely forage-based diet, with additional feed inputs now minimal across both the sheep and pedigree Hereford cattle enterprises.
The farm walk will begin at 14:00 (and last around 2-3hrs) and will provide an opportunity to further hear and see how Billy's management strategy has benefitted his livestock and business, leading him to be awarded the Mixed Farm Winner in this year's Soil Farmer of the Year competition.
The event will take place outside and refreshments will be provided.
The Soil Farmer of the Year competition is run in partnership with Innovation for Agriculture and kindly sponsored by Hutchinsons and Cotswold Seeds.
How to Book
To sign-up please complete the eventbrite form here: https://www.eventbrite.co.uk/e/soil-farmer-of-the-year-farm-walk-billy-lewis-winner-mixed-farmer-tickets-379664616087
If you have any problems, questions or queries please contact Emma Adams ([email protected])