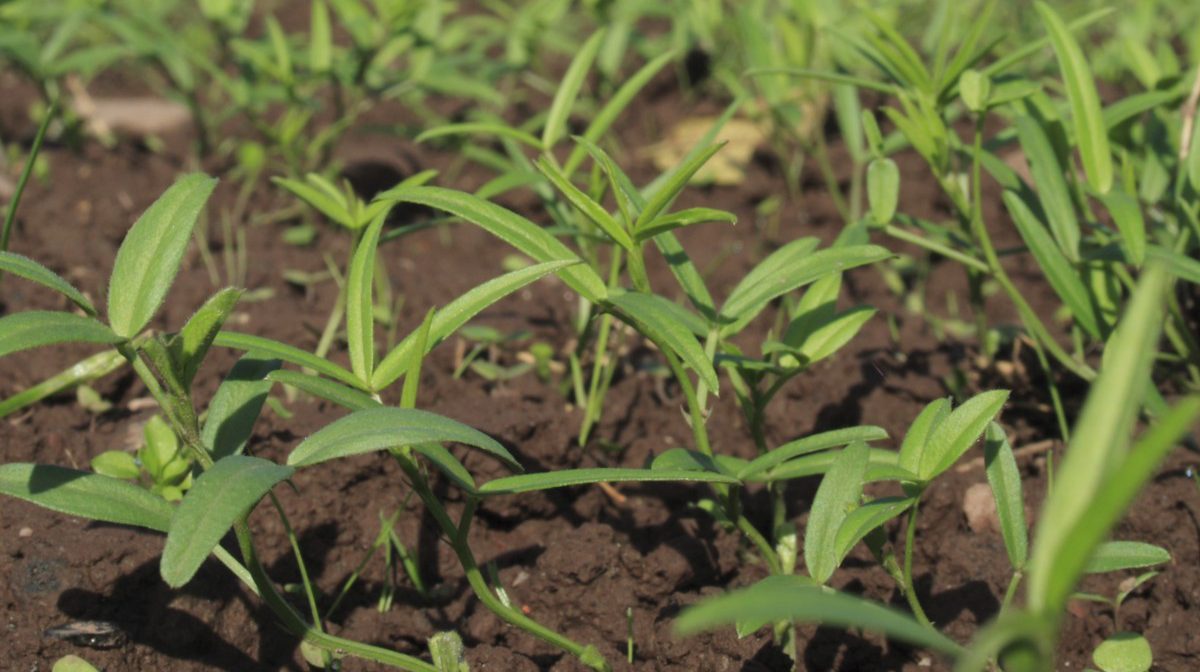 The 2022 competition was a huge success, with significant coverage of the competition and winners in the farming press and across social media. Farmers Weekly alone featured three articles on the 2022 Soil Farmer of the Year (Livestock) Billy Lewis, 2022 Soil Farmer of the Year (Arable) David Miller, and 2022 Soil Farmer of the Year (Runner up) Andrew Rees! It's fantastic to not only see the individual winners celebrated like this but for their pioneering farming practices to be shared so widely.
With the ever-increasing interest in the environmental and business benefits of soil health and regenerative practices, the Soil Farmer of the Year competition looks set to be even bigger for 2023. Click on the link below to apply — or nominate someone you know! Or click here to find out more.

FAQ:
When does the entry period close?
The closing date for the competition is the 5th of March 2023.
How do I enter?
You can enter the competition HERE, or visit https://forms.gle/PN9NZf8iyiTsZ2ed6
We encourage applications from all sizes and types of farm – if you are passionate about soil management we would love to hear what you are up to. Equally, if you know someone who you would like to nominate or have any further questions please get in touch and we will be happy to have a chat: [email protected]
How is the competition judged?
All entries will be anonymised and short-listed for judging by our panel including the winners of the 2021 competition. The highest placed entrants will then be contacted and farm walks with our judging panel will commence in May 2023 to decide the finalists for the 2023 competition.
When are the winners announced?
The winners will be announced at the Groundswell Regenerative Agriculture Show and Conference at the end of June 2023.
Celebrating Our Soil Farmers
Since 2015, our SFOTY competition has helped to find, promote, and champion UK farmers who are passionate about safeguarding their soils and building resilient businesses. The 2022 competition involved a cohort of applicants with new ideas and perspectives on what sustainable soil management means for the future. As part of the competition, the top three farmers host farm walks that bring farmers together to share their good practice and innovation to improve soil health.
Celebrating the 2022 winners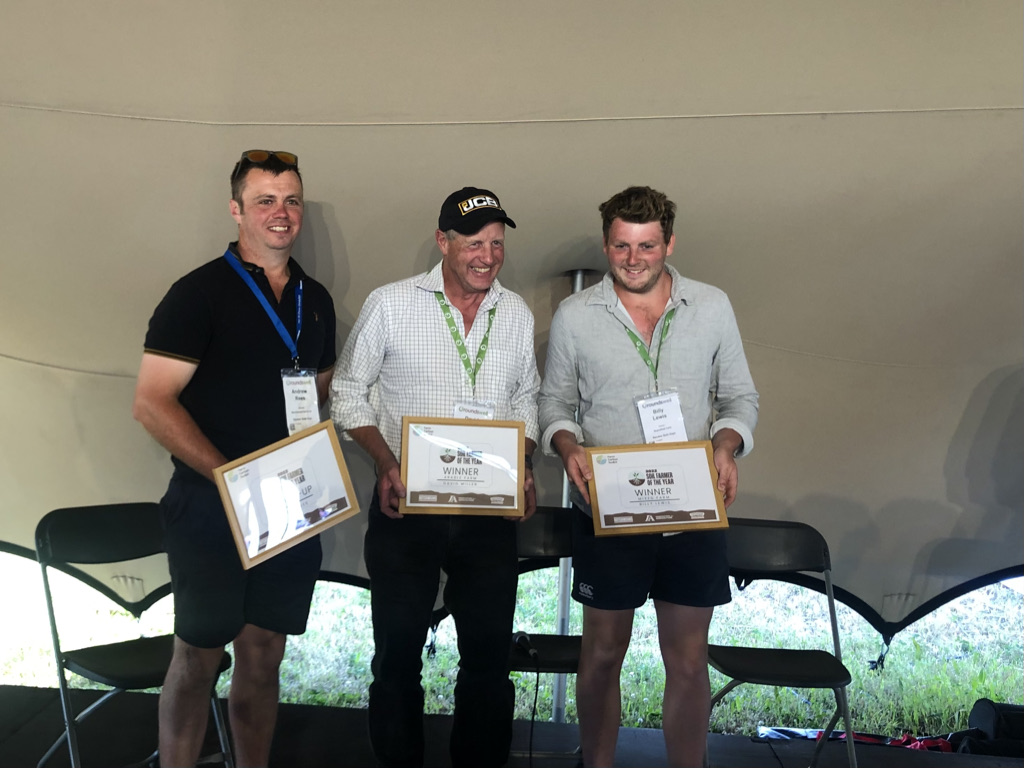 As we launch the 2023 competition, we want to celebrate this year's winners and thank them for all their efforts to promote the benefits of good soil management.
Farm walk with Andrew Rees, 2022 Soil Farmer of the Year (Runner-up) In the first week of August, farmers and industry professionals met at Moor Farm in southwest Wales to hear Andrew Rees explain how he has developed a dairy system with soil health at the centre. READ THE REPORT
Farm walk with David Miller, 2022 Soil Farmer of the Year (Arable) Managing 700ha in Hampshire of majority Grade 3 land in a purely arable rotation, David Miller demonstrated how a regenerative system can be both simple and profitable even on challenging soils. READ THE REPORT
Farm walk with Billy Lewis, 2022 Soil Farmer of the Year (Livestock) Billy Lewis explained to visitors to his farm in Herefordshire how he's been focusing on regenerating tired soils (previously in a high-intensity arable system) through integrating livestock and increasing species diversity. COMING SOON!
Key statistics
4,411 Hectares collectively managed by applicants across a range of soils throughout the UK. Farming systems demonstrated soil managements across a variety of geographies and landscapes.
60% Mixed Farms. The majority of applications were from mixed farming businesses, with arable and dairy systems also represented.
215 Businesses attended farm walks, participating in information sharing and knowledge exchange to discuss new ideas of how to implement sustainable practices.
Key messages
Protect the soil surface
Maintain a flexible rotation
Understand the biological, chemical and physical requirements of healthy soil
Minimise the disturbance of soil created through cultivation, trafficking and grazing pressures
Best of luck!