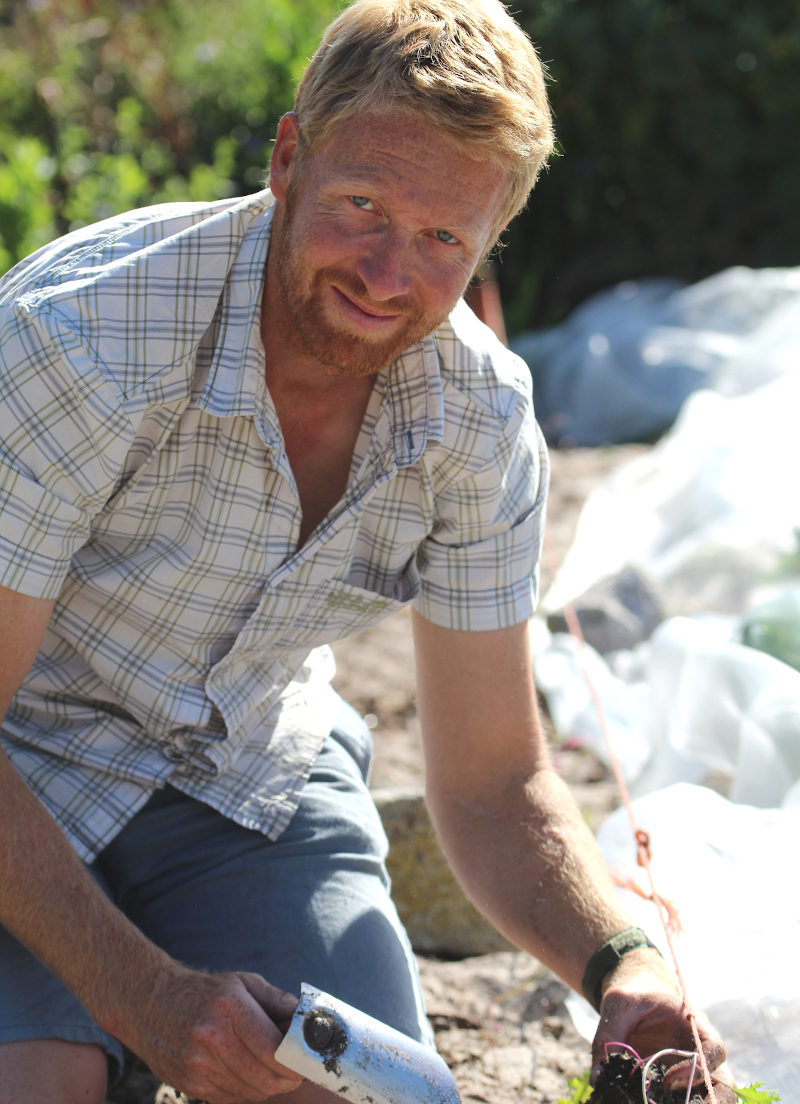 Jonathan runs Scilly Organics, growing fruit and veg that is sold locally on the Isles of Scilly. From 5 acres he runs a small box scheme, has a small roadside stall and supplies cafes and restaurants. Sustainable, resilient and low carbon food production is something he does on a daily basis! Jonathan also has a yurt on the farm that he lets out to visitors.
He wrote and co-developed what is now the Farm Carbon Calculator. Our online tool available to farmers and growers that allows them to accurately assess the carbon footprint of their farm businesses. He oversees strategic direction and development of the Calculator, which is currently going through a significant and exciting phase of development.
A founder member of Transition Scilly, Jonathan has been heavily involved with community initiatives to reduce dependence on fossil fuels, reduce individual and collective carbon footprints, and increase the resilience of the community. Enabling sustainabile living has been a part of his life for the past 20 years or more.
Jonathan is one of the original directors of Farm Carbon Toolkit.
Location: South West