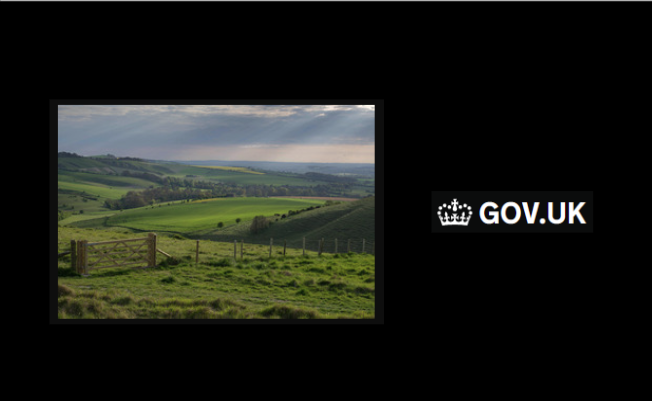 Farm carbon footprinting is in the spotlight again this week, following Defra's plans to support farmers to carry out farm carbon footprinting from 2024, as well as to help harmonise the methodology for farm emissions calculation engines.
Although there is little detail behind Defra's announcement, Farm Carbon Toolkit (FCT) very much welcomes the potential for greater financial and technical support for farmers to measure their emissions as a first step to identifying how best to reduce them and increase land sector removal of carbon into soils and on-farm biomass. FCT is already collaborating with other industry stakeholders to harmonise carbon calculation engines, including Dairy UK's initiative, the Dairy Roadmap for Farm Carbon Accounting, which was announced earlier this month and looks forward to working further with Defra on methodology harmonisation in the coming months. 
Supporting farmers to understand their carbon footprint and to adopt farming practices to reduce emissions and store more carbon farmland is critical if we are to avoid the worst impacts of climate change.
The IPCC's latest AR6 Synthesis Report makes this clear. Rapid reduction in emissions is imperative—and yet global emissions are still heading in the opposite direction. The report is not an easy read, with the level of confidence in the negative – and devastating – forecasted impacts of climate change growing with every new IPCC report produced. What is very clear is that the continued extraction and use of fossil fuels is the largest contributor to overall emissions and, hence, global warming. Nevertheless agriculture's overall contribution as a proportion of total emissions looks set to increase rapidly as we wean ourselves off fossil fuels.
On a more positive note, the IPCC report points to substantial mitigation and adaptation potential from options in agriculture, forestry and other land use that could be upscaled in the near term across most regions.
The IPCC report backs up FCT's important work in assisting farmers and growers to reduce GHG emissions through adopting farming practices that increase biodiversity within the farming system, keep soil covered, improve soil health, and reduce reliance on artificial fertilisers and imported animal feed protein from areas affected by deforestation, as well as improving systems and business resilience – an important factor when considering the impact of climate change on UK food security. For example, it is now widely accepted that there is significant potential to increase the levels of atmospheric carbon stored in soils (approximately 9 tonnes/ha from increasing soil organic matter by 0.1%).
However, we cannot rely on storing more carbon in soils and biomass without facing up to the imperative of doing all we can to urgently reduce emissions. This means ensuring farmers understand the sources of their GHG emissions on their farms, and that the practical advice on how best to reduce them is readily available, together with the necessary financial support to enable the transition.
To find out more on how the Farm Carbon Toolkit can help please contact us at [email protected]
Written by Liz Bowles, Farm Carbon Toolkit's CEO.